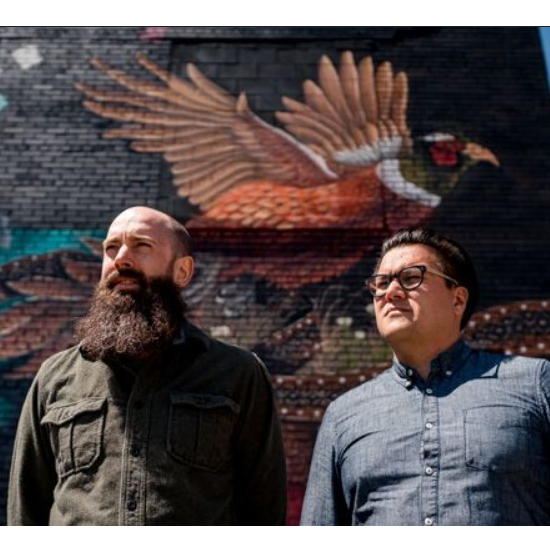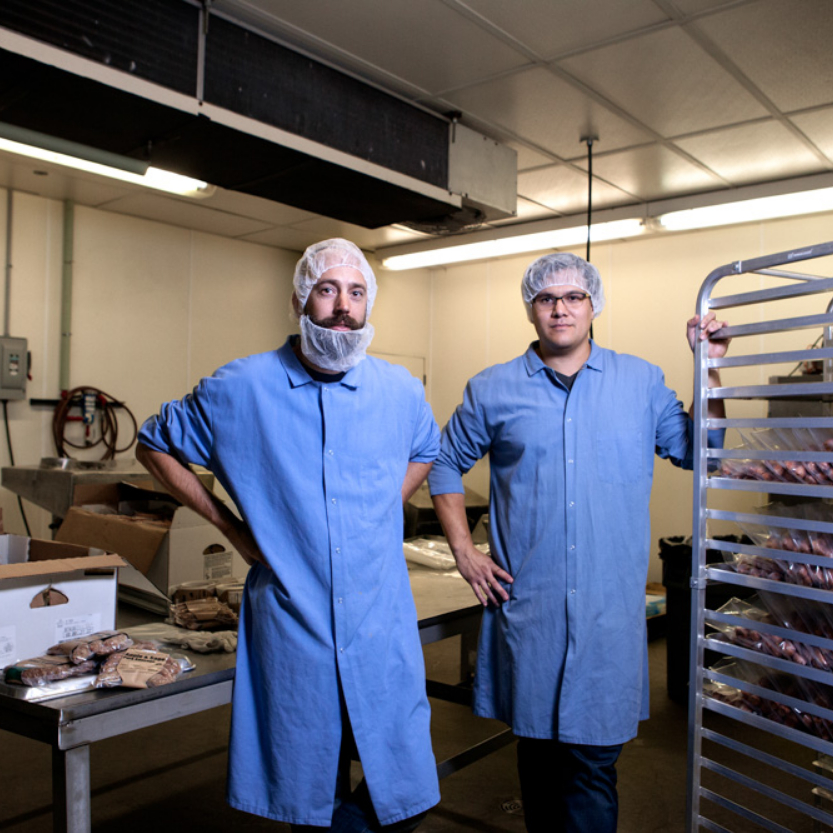 Corridor Sausage Company
Address: 1801 Division St Detroit, MI,
About Us
Artisanal sausages available in Michigan and through out the Midwest. Made with love in Detroit.

We both grew up in the Detroit area, where our tastes were shaped by the German smokehouses in Eastpointe, the Polish butchers of Hamtramck and the Italian delis of Warren. When times got tough here, we watched many of these businesses close, taking those recipes and artisan pride with them.
We launched Corridor Sausage to pay homage to the makers of our youth while adding our own modern flavor profiles. like the butchers we grew up with in the neighborhood, we use only the highest quality, locally-sourced proteins and ingredients. 

Corridor Sausage began one night in 2009, when two tired chefs sharing after-shift beers thought: What if we started a sausage company built on new flavors and old-fashioned values? We called it Corridor Sausage, after the infamous Cass Corridor neighborhood in Detroit where we first met. Together, we grew the business through pop-up events, farmers markets and hustle. In 2011, Corridor Sausage expanded from the back room of a butcher shop to our full USDA factory in Detroit's historic Eastern Market.  
Practices
I bootstrapped this business in a small rental kitchen, hustling to get the word out at farmers markets and pop-ups. From those humble beginnings, Corridor opened our own USDA-approved production factory in Eastern Market and began shipping thousands of pounds of sausage to hundreds of stores and restaurants across the Midwest and East Coast. In August 2020, Corridor signed a transformational distribution partnership with Grobbel's Gourmet, a 140-year-old meat processor and our neighbor in Eastern Market neighbor. It's because of them that we have been able to keep Corridor Sausage alive and sign these new deals to get our beloved sausage product back onto the streets.

We still stay true to our culinary roots. We don't cut corners or use unpronounceable ingredients, preservatives, fillers, or additives. All of our products are completely clean label, natural, and gluten-free. We're both dads now, and we're proud to serve our sausage to our families, and to yours.

we've grown up as a company. You can now find Corridor Sausage in more than 300 restaurants and 200 grocery stores across 14 different states. You can also enjoy a Corridor Sausage made to order at Detroit Metropolitan Airport, Ford Field, Little Caesars Arena and The Henry Ford Museum. In 2018, we expanded our sausage line to offer raw and also, for the first time ever, a fully cooked line of sausage. Find it in a deli aisle near you.