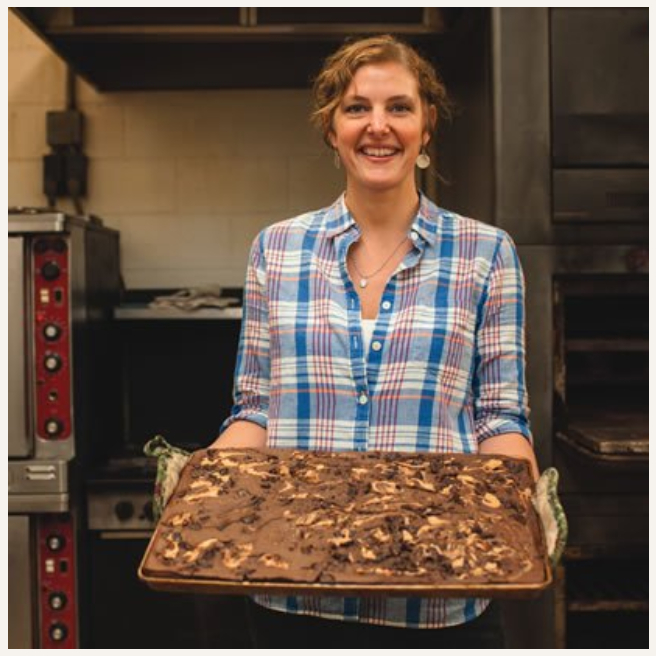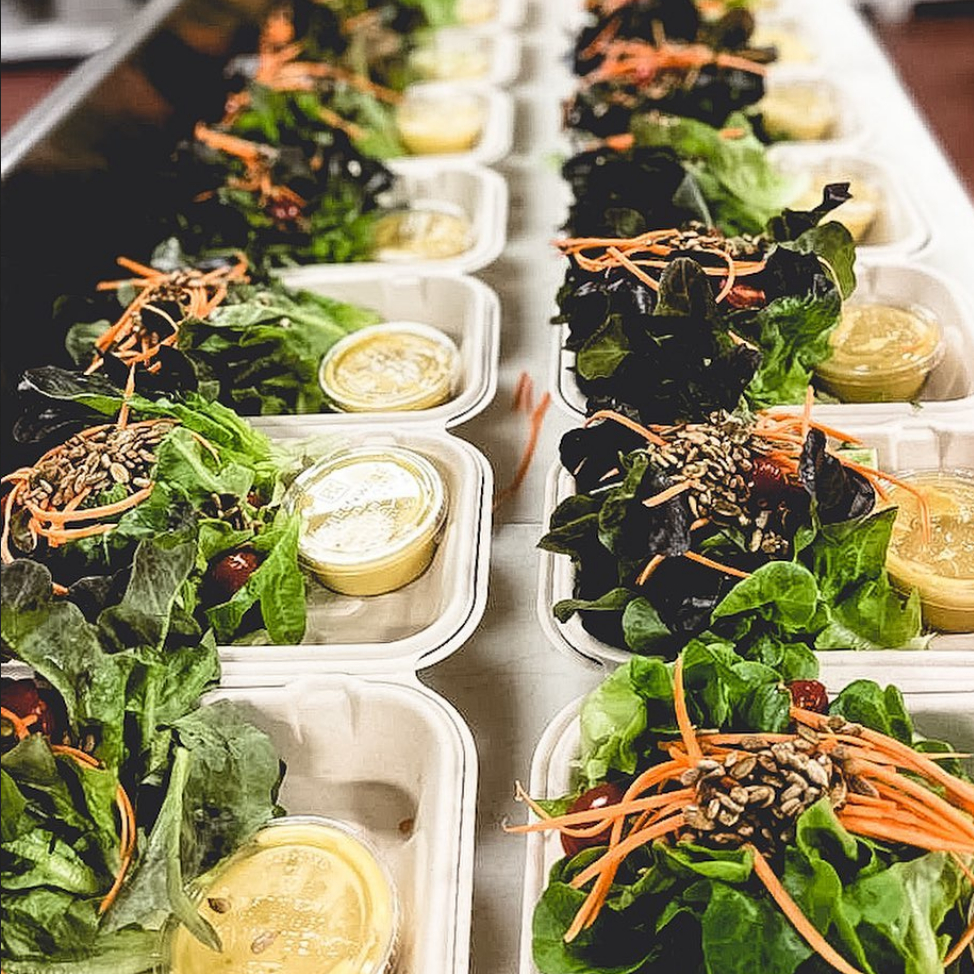 Of The Land Catering
Contact: Bridgett Blough
Address: 14201 H DR N Battle Creek, MI, 49014
About Us
Bridgett Blough lives and breathes farm fresh organics. Born and raised on a farm, she has valued locally grown produce for decades. She has lived in cities across America and spent summers in rural Alaska, gaining cultural perspective and varied food experiences. In 2011, she became a Certified Natural Chef from Bauman College in Berkeley, California.

Catering: We work from our on-site commercial kitchen and source only local ingredients (many directly from the farm). Our kitchen caters local events and Of The Land weddings as well as a super cute vintage trailer you can rent to serve signature cocktails or coffee drinks! Find our prepared foods, pastries, and dinners weekly in the market.

In your Green Box, your dinner entree is delivered cold and in compostable packaging for easy clean up. Instructions are provided with the meal, as well as tasty sauces to complete this organic takeout experience. This meal subscription saves you time when you need it most-- after a long day of work or child rearing. Flavors change week to week, but the sourcing is not sacrificed for the menu-- when we say locally sourced, we mean it. You can buy with confidence, knowing you are not only buying from a local business and nourishing your family with whole foods, but most importantly supporting local farmers.

Practices
We believe in offering easy and healthy meal options. Our "heat and eat'' dinners are ready to take home and either put directly in the oven or on the stove to heat and devour! They are made completely from scratch in our commercial kitchen with locally sourced vegetables and ingredients. Many of the veggies are harvested fresh from our land as well as over 30 other local growers. All of the meat and eggs used in our dinners are non-gmo, pastured, and locally sourced.

We offer mealt kits for which our kitchen tests all recipes first, then creates recipes with local ingredients. You get a box with about 90 percent of local ingredients and a recipe. It's perfect for delegating dinner to a partner, learning new cooking skills, or inspiration for the weekly mundane question of "what is for dinner?"