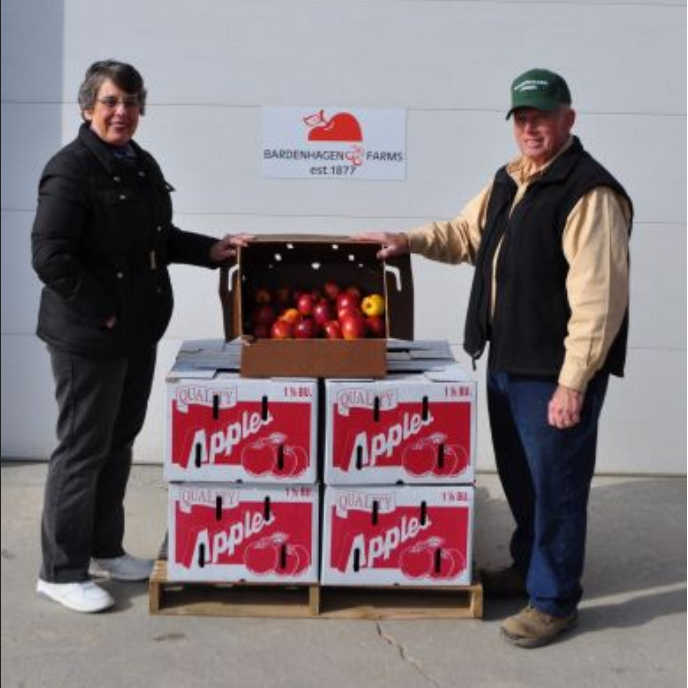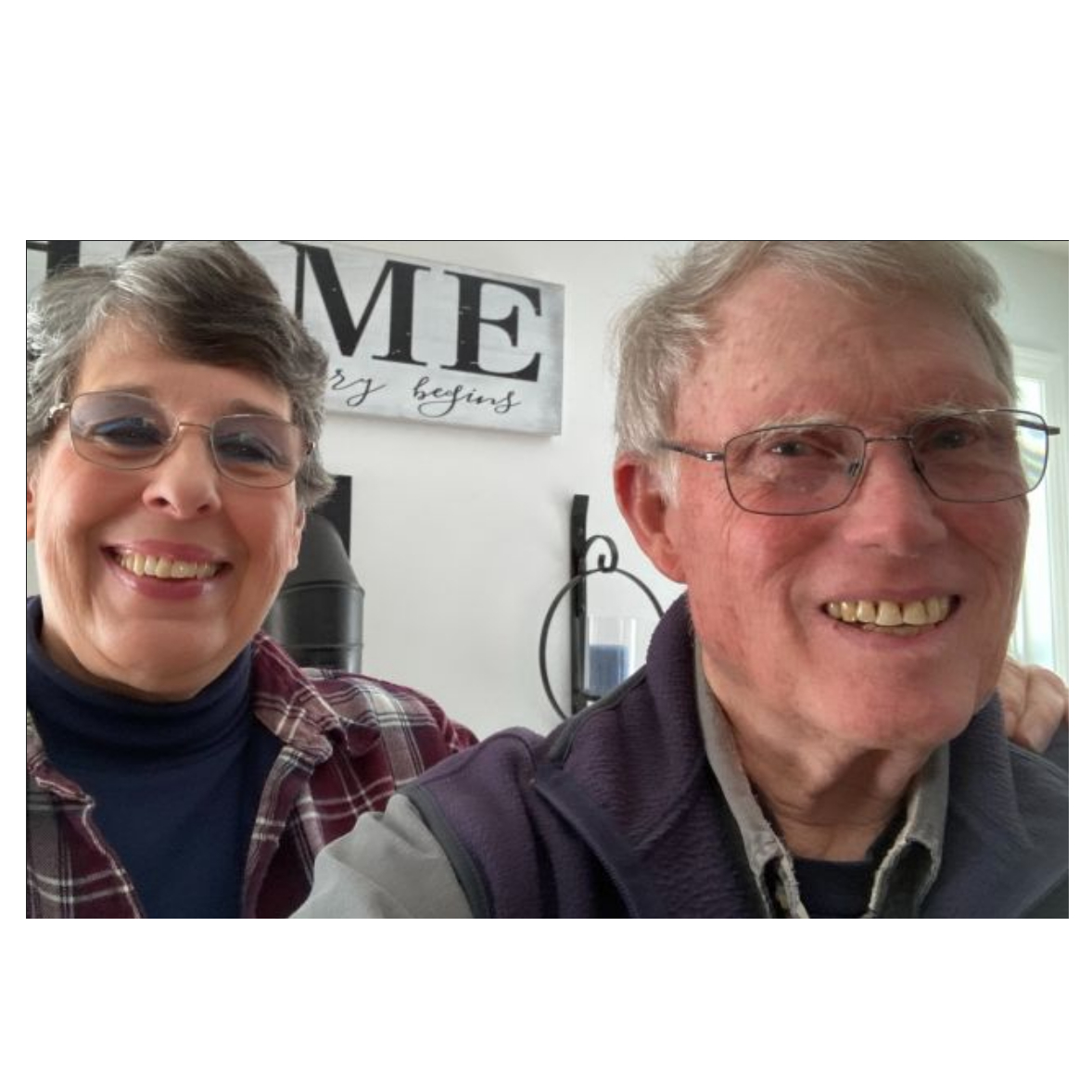 Bardenhagen Farms
Address: 7881 E Pertner Rd Suttons Bay, MI, 49682
About Us
Bardenhagen Farms is going into its 6th generation of Bardenhagen farmers. The farm was homesteaded way back in the civil war era, which puts the farm a little over 150 years old. Farming in the early years included livestock (dairy - selling milk) grain, corn hay, and potatoes. Then later the farm stayed with potatoes and added strawberries, cauliflower, sweet and tart cherries.

When the current farmer Jim Bardenhagen, retired from 20 years in MSU Extension, Jim and his wife Jan, moved the farm into producing sweet cherries, apples, and potatoes for the fresh local markets. They also expanded into red currants, table grapes, some apricots, plums, and nectarines. Hay, straw, and rye are also in the mix. Potatoes are no longer in the mix – what Bardenhagen Farms without potatoes? We had to make some tough choices to streamline our efforts, and it wasn't easy with all that history of potato growing.

During Jim and Jan's reign, they also placed the farm in a conservation easement called farmland preservation with the Leelanau Conservancy and the USDA. So the farm will be an agricultural enterprise forever producing food for the local market and not a site for more homes.

My son Chris and his family (Heather, Thea, and Xander) have now returned to the farm and help us throughout the year. My daughter Ginger and her husband Ryan live on a corner of the farm and help with marketing and computer work. We have two year-round families housed on the farm who help with all the work on the farm including harvesting. It's had been quite a long time since school buses stopped at our farm. Now 8 children jump on buses every day bound to the local schools.

The marketing focus for Bardenhagen Farms is fresh and high-quality fruit for the local markets. Besides selling our products in our own farm stand, we supply local stores, restaurants, and a distributor in the NW Michigan area as well as to schools and local consumers through a local food cooperative called MI Farm Cooperative that operates near the farm. We also send products in big crop years to brokers and downstate fruit packing facilities.


Practices
Bardenhagen Farms has numerous growing practices we follow. We grow crops in a sustainable way focusing on maintaining good soil health.

We use the Integrated Pest Management (IPM) method to our management of pests and disease to minimize applications. We have a scouting service through Hort Systems that comes by and monitors each block for pests and disease every week during the growing season, who then makes recommendations that meet all various requirements.

We are a licensed applicator under the Michigan Department of Ag and Rural Development Department.

We do soil and leaf tests on the various blocks/fields on a routine schedule and then make applications of nutrients based on these tests and the recommendations of an agronomist consultant who focuses on soil health.

We are certified by the Michigan Agricultural Environment Program (MAEAP) that goes over all our practices on our farmstead, cropping systems and forest land to see whether we are following the best General Agricultural Practices (GAP) to protect the environment.

For Food Safety, our harvest workers practices are audited by two 3rd party audit firms each year. We utilize the Primus GFS and USDA GAP organizations for these audits. We also meet the Federal Food Safety and Modernization Act (FSMA) requirements.

We do all this to provide you the customer with healthy tasty high quality produce to enjoy!