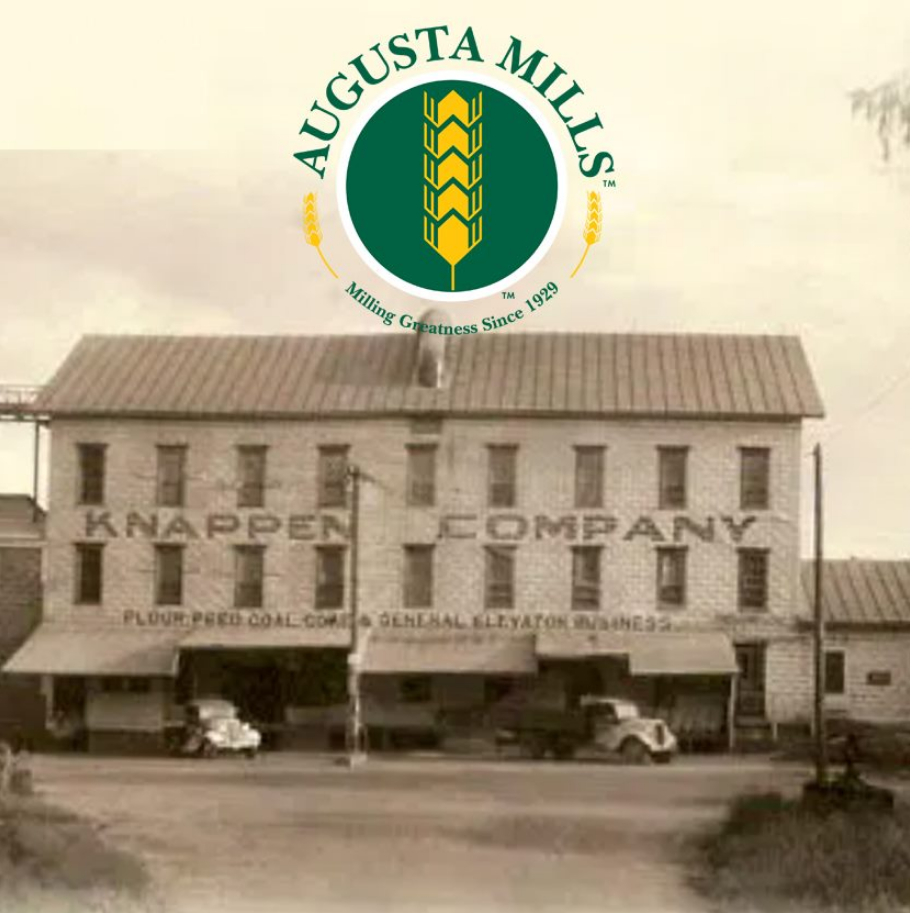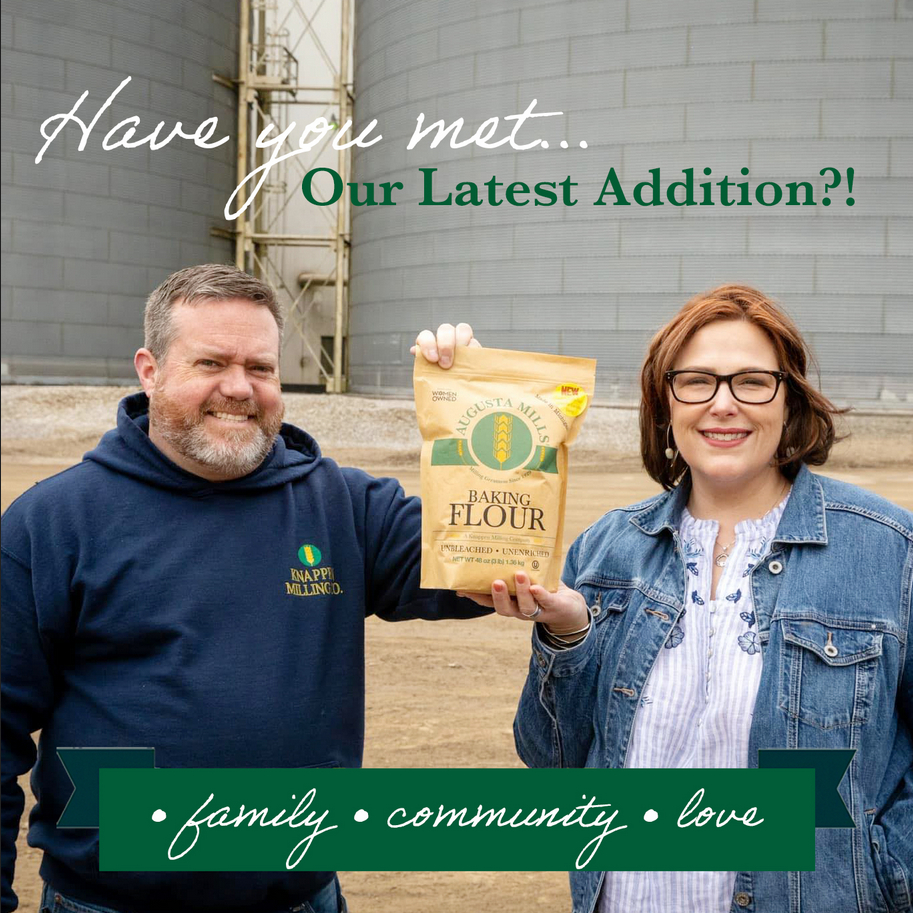 Augusta Mills
Address: 110 S. Water St. Augusta, MI, 49012
About Us
The midwife that delivered our baby Jade on the farm owns Augusta Mill!

This is a fourth generation, family-owned company that's been milling greatness since 1929. We believe everything is just a little bit better when baked with love and with the highest quality flour possible. We pour our hearts into milling a lower protein wheat for a softer, sweeter, silky flour. That means better biscuits, cakes, cookies, pie crusts—just like your grandma used to make. We do what we do because we care about people. We made this for you because you care about people. So sweet, so good. From our hearts and hands to yours.
Practices
Certified Women Owned • SQF Certified • Organic Certified • Kosher Certified

We began as a specialty flour mill producing bran products for the growing cereal industry in Battle Creek, MI, and have continued to grow and increase our business with both the cereal, snack food, and wheat-based industries.

In 2020 we began offering retail flour to grocery stores for home bakers to enjoy the benefits of soft flour benefits in their home-baked goods.